Description
---
The Syncraft Breezer M1 is a great economy craft for any family income. This bundle comes with the craft facing in all four standard directions and comes in a nice pastel blue color, as seen below.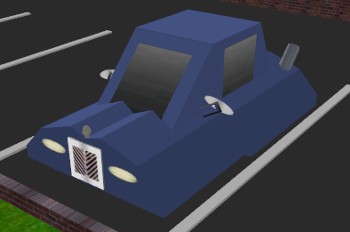 Base Object Instructions
---
The base object will be the exact center of the craft.
Modifications
---
The front headlights tend to sink into the front body portion of the craft, so modify as needed. Modifications to color the craft is quick n' easy, as the body only consists of about 7 objects. The licence plate is also recommended to be customized.
Download
---
See Also
---