Description
---
The Syncorp Hauler is a heavy duty cargo hauler truck that requires wheels, going against the grain of recent automobile trends.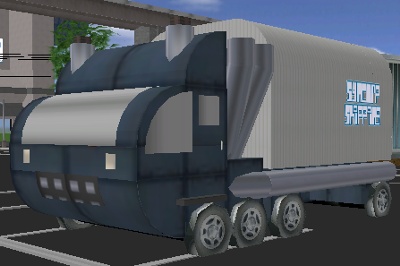 Placement Instructions
---
Place the base object where you want the front of the truck to be. Also, make sure that the truck will be properly split over 4 cells, as it is close to 100 objects.
Download
---