Description
---
These are classic poolside chairs seen beside pools all over SW City and are perfect for soaking up the Suns rays 24/7. There are no oddly rotated parts on this chair, so you can select the entire thing and rotate as needed.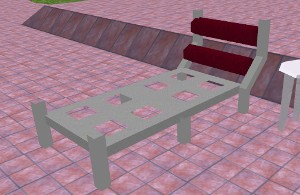 Base Object Instructions
---
Place the base object where you want the middle of the chair to be. When placed, the chair will face south so rotate as needed.
Download
---