Description
---
This pack includes the older-style Firefly, manufactured and distributed by CommieCorp.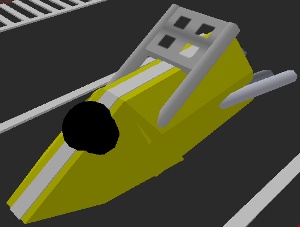 Base Object Instructions
---
The base object will be the center of the craft.
Modifications
---
The license plate on the back of the craft may tend to sink into the body portion and totally disappear when created, so modify as needed. Modifications to color the craft is quick n' easy, as the body only consists of 4 objects. The license plate number is also recommended to be customized.
Download
---