Alphaworld Enhanced - A Visual Enhancement Mod for Active Worlds.
Alphaworld Enhanced (AWE) is an award winning mod that utilizes the the "local path" option within the Active Worlds settings.
As of October 12, 2022, AWE is not compatible with AW Browser 8.1 Build 1855 or newer because the functionality that allows local object paths was removed.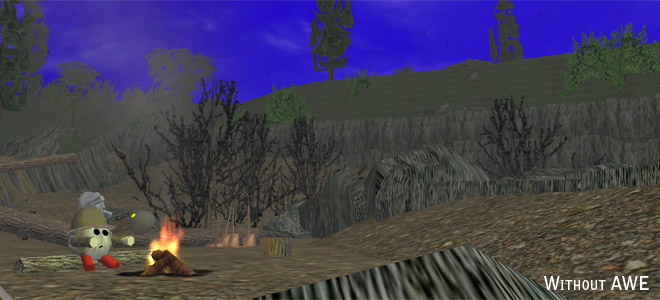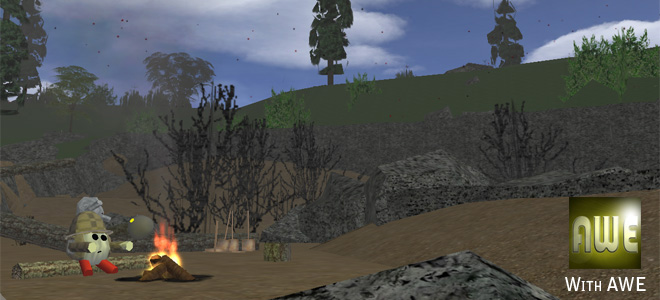 AWE Features
Texture Improvement: Hundreds of commonly used textures have been drastically enhanced; higher resolutions and seamless texturing let you see the world in a whole new light.
Skybox: Replace Alphaworld's cartoony and unrealistic sky.
Mute "Teleport" sounds: Mute the unnecessary sounds that play when you teleport and warp around the world.
Bonus Avatars: Over a dozen bonus avatars available for use.
Download (17MB) | Release Notes