Windeval Prison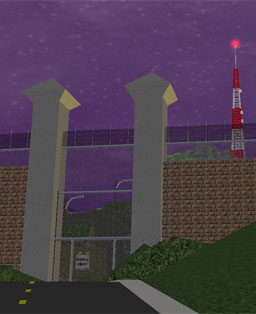 Overview
---
Windeval Prison (established as a defensive outpost in 951 CE) is a large, maximum security correctional facility where all of the convicted criminal offenders in SW City and the surrounding region are sent to serve their time. Many of the most notorious criminals in Alphaworld have served time in the prison as well. The facility itself is surrounded by a massive 13 meter fence dotted with numerous guard towers with even more massive natural earthworks to prevent escape.
Facility Features
---
The main prisoner facility contains 100 regular sized holding cells, 4 solitary confinement cells, a chapel and a woodworking shop. Outside the main prisoner facility is a massive outdoor yard surrounded by 40 meters of earth, wall and electric fencing. The yard leads into the fully functional prisoner dining hall. The entire building and surrounding area is closely monitored 24/7 by CCTV cameras and secured by alarms, armored doors and roving patrol officers.
The main administrative facility features the wardens office, parole office, security center, armory, interrogation room, visitors center, front office and various other admin offices. Outside the front office is the parking lot and main gate to enter the prison grounds.
Famous Prisoners
---
Damon Marshe - civil rights protester during the Civil Revolt Of 1855. Escaped after 1 year imprisonment with Magistrate Signet Wagner.
Yotis G. Cargnel - convicted on numerous theft, attempted murder and grand theft auto charges. Served many stints here.